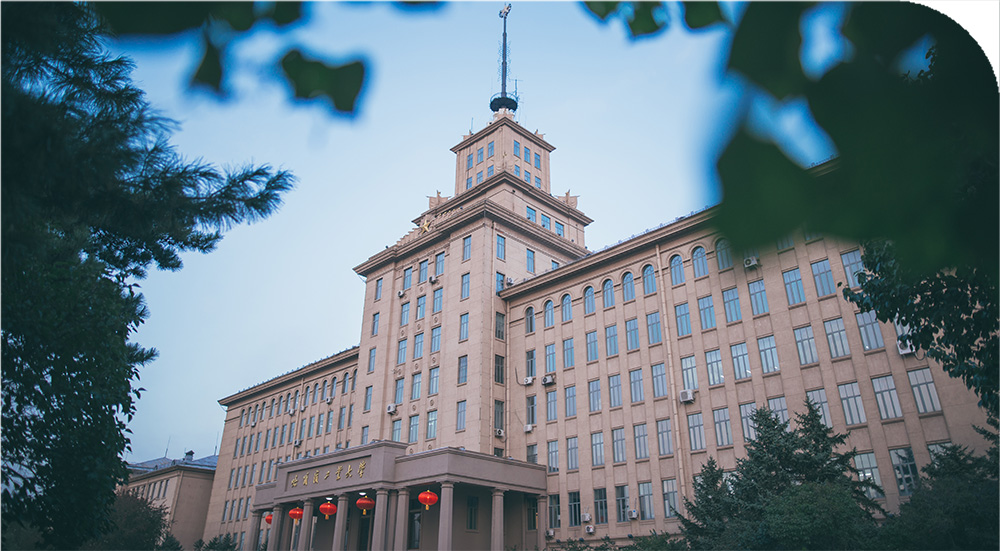 Harbin Institute of Technology
Harbin, China
Harbin Institute of Technology (HIT) was established in 1920 in Harbin, Heilongjiang, China. In 1954, HIT became one of China's first six leading universities. Presently HIT is a member of China's top nine University Union (C9). It is a National Key University with science and engineering as its core and has developed to cover management, liberal arts, economy, law and other disciplines. Renowned as "the cradle of engineers," the university has many firsts.
HIT established the first School of Astronautics in China. It was the first Chinese university to independently develop and launch small satellites (smallsats and microsats) into the moon's orbit. HIT was also the first to achieve satellite-ground laser link communications. Additionally, HIT developed the first computer to play chess and talk with people and it was the first university to produce arc- and spot-welding robots. HIT was the first university to reveal the virulent factor of the HIV virus. It was also the first university to achieve a major breakthrough in supporting structure development for the largest radio telescopes. The first human-machine in-orbit maintenance experiments on a space operator were also conducted by HIT.
HIT, comprised of the Harbin campus, Weihai campus, and Shenzhen campus, forms the pattern of "One University, Three Campuses." HIT is steadily moving towards the goal of becoming a world-class university.
Website: http://en.hit.edu.cn/

VSE Summer Semester 2021: Harbin Institute of Technology
Application Deadline
APPLICATION CLOSED

Students must submit an application to the VSE Central Office before:
June 25 2021, 12:00 noon Hong Kong Time (UTC+8)
Course Information
Click on the course titles to reveal full course details:
Number of Credits
1
Offering Department
School of Environment
Course Teacher
Prof. Jun MA
Language of Instruction
English
First Day of Class
Jul 12, 2021
Last Day of Class
Aug 8, 2021
Course Component
Lecture
Tutorial
Mode of Teaching
Asynchronous
Asynchronous
Course Description
The curriculum is focused on understanding the changes of water quality during both natural and social cycles, and introduce the principles of technologies utilized to tackle the challenges in practical water treatment processes. Contents of the curriculum include: principles and advances of representative widely utilized water treatment technologies including pre-oxidation, coagulation, precipitation, flotation, filtration, adsorption, redox process, advanced oxidation process, ion exchange, membrane technology, disinfection and control of disinfection byproducts, maintenance and monitoring of water quality in pipe network, etc. It is suitable for both bachelor and graduate students to learn.
Course Outline
Link
Number of Credits
1
Offering Department
School of Mechatronics Engineering
Course Teacher
Prof. Jihong YAN
Language of Instruction
English
First Day of Class
Jul 12, 2021
Last Day of Class
Aug 8, 2021
Course Component
Lecture
Tutorial
Mode of Teaching
Asynchronous
Asynchronous
Course Description
In the competitive environment of product diversification, the requirements on product quality, cost and delivery time are increasingly higher. Production management is an important guarantee for enterprises to achieve their goals. The purpose of production planning and control (PPC) is to track the changes of market demand, reasonably arrange materials, equipment, human resources and funds, so as to reduce production costs, shorten delivery time, improve the product quality and efficiency of enterprise operation, and make the production system operate in an optimal pattern. This course aims to help students understand the concept and importance of PPC, as well as the practice of PPC. Through teaching the related knowledge of PPC systematically, students can master the basic principles and methods of PPC and advanced production mode, and be capable to analyze and solve the production and operation system problems in modern manufacturing and service enterprises to cope with the challenges brought by the new industrial revolution, also known as Industry 4.0.
Course Outline
Link
Number of Credits
2
Offering Department
College of International Education
Course Teacher
Wei DONG, Yanning GUO, Luning LIU, Ning Qiao, Jia TENG, Dawei WANG, Lijun WEI, Minsun YEU, Dan ZHANG, Yong ZHOU, Pang ZOU
Language of Instruction
English
First Day of Class
Jul 5, 2021
Last Day of Class
Jul 30, 2021
Course Component
Lecture / Activities
Mode of Teaching
Synchronous
Meeting Time
Please refer to the timetable for details.
Time Zone
UTC+8
Course Description
The China Discovery International Summer School contains comprehensive course components and activities to enhance participants' understanding of China.

Understanding China: In this part, the basic concept of culture, communication and cross-cultural communication in the increasing internationalization of contemporary China will be introduced.

China's Economic Development: China is the second largest economy and the only country with positive economic growth during pandemic. What are the opportunities and challenges for China's economic development? Welcome to join our program to get a new understanding from the course series.

Introduction to the Development of Science and Technology in China: China has made great progress in its Science and Technology, including aerospace, robotics, and bioengineering etc. From the course series, students will acquire an updated knowledge of the development of science and technology in China.

Chinese Language and Online Activities: Besides regular Chinese language teaching, the program also offer online Chinese cultural activities, including ecological education and handicraft workshop.
Course Outline
Download
*The number of credits is shown as provided by the course offering university. The credit structure at the course offering university may be different from the one at your home university. Please contact the
APRU VSE Coordinator
of your home university for credit transfer information.
Course enrollment is subject to final approval from your home university and the course offering university.