Co-curricular Programs
Don't miss out on the opportunity to learn, experience and exchange with peers from around the world by joining activities under the Virtual Student Exchange Co-curricular Program. Many one-off activities are offered by APRU member universities bringing students from across the network in 19 economies of the Pacific Rim.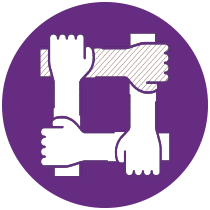 Cultural
Virtual cultural experience to stimulate students to gain in-depth understanding of cultures & embark on journeys.
Leadership
Focus particularly in context of globalization. Communication, teamwork, etc.
Career
Prepare for future industries, practise skills needed for future workplace.
Social
Organized by students covering a range of activities that are usually organized on campus.
Recent & Upcoming Programs
Past Program Highlights
Revisit the Experience