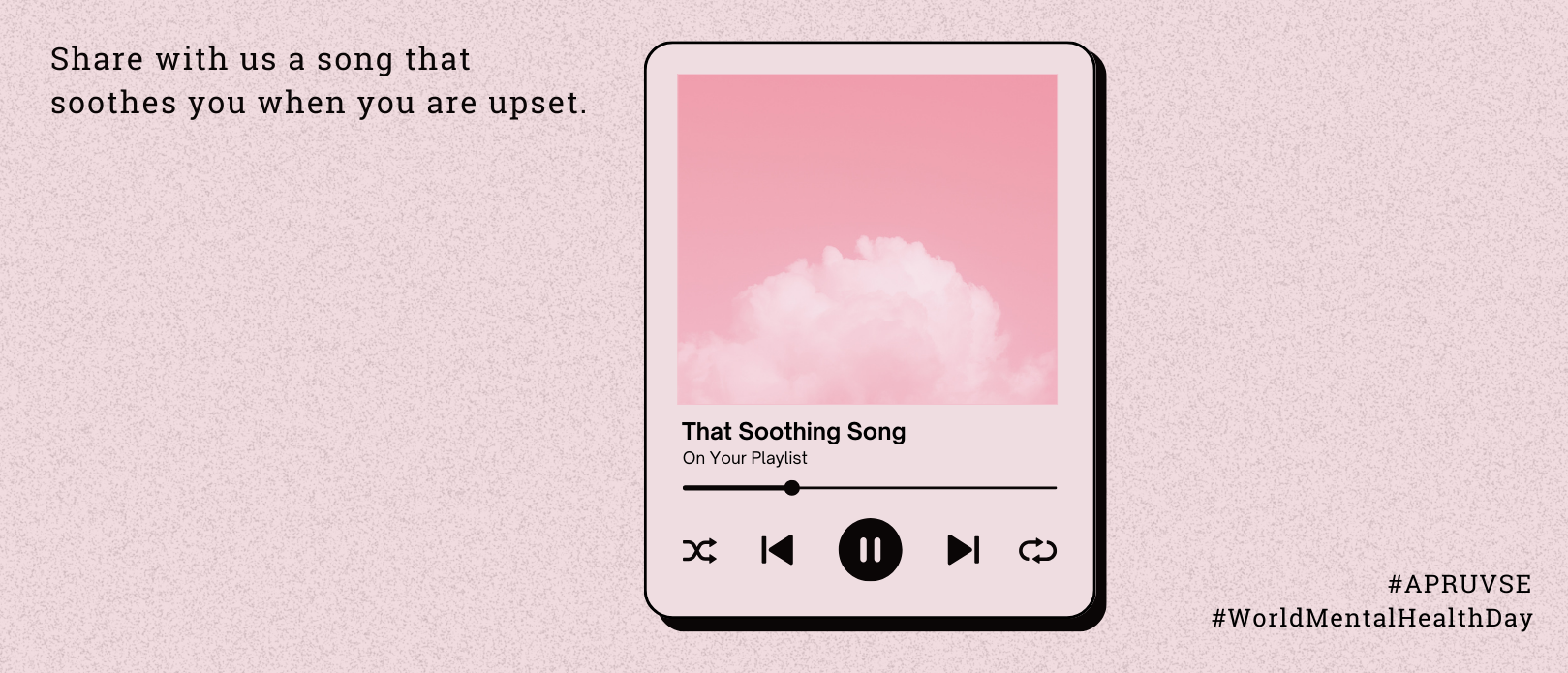 A huge thank you for the enthusiastic participation in APRU VSE's campaign "Share Your Soul-Healing Songs" held for World Mental Health Day 2023. Your soul-healing songs have blown us away, and we're so excited to share them with all of you!
We have received songs of different genres and in different languages. Music has a unique ability to transcend boundaries and connect people on a deep emotional level. Some of your amazing entries have been compiled into a unique playlist below for the APRU VSE student community! By listening to these songs, we not only want to bring you some comfort and inspiration but also raise awareness about the importance of mental health. You are never alone in your struggles.
Click into the videos below and allow the power of music to wash over you and uplift your spirits!
Start (Itaewon Class OST Part 2) by Gaho
just carry on by Terence Lam
Blue Parachute (藍色降落傘) by Zhou Shen
breathin by Ariana Grande
Slow Down by Madnap (feat. Pauline Herr)
Unfold by Porter Robinson, Totally Enormous Extinct Dinosaurs