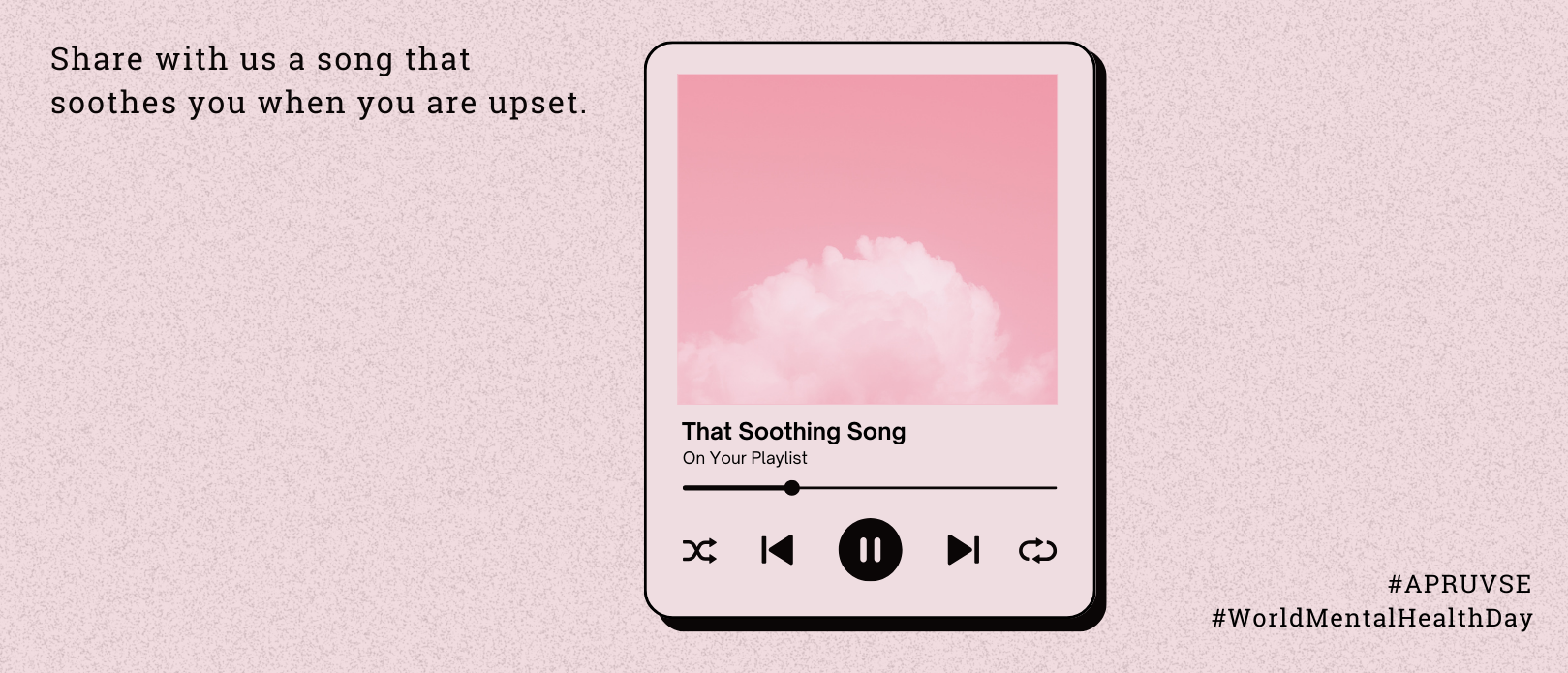 Every year, on October 10th, people around the world come together for World Mental Health Day to raise awareness about mental health and show support for those who may be struggling. This year, we, the APRU VSE, are excited to bring you a unique campaign that combines the power of music with the significance of World Mental Health Day – Share Your Soul-Healing Songs.
Music has an extraordinary ability to touch our hearts and heal our souls. It can be a source of solace when we feel upset, overwhelmed, or uncertain. Soothing melodies and inspiring lyrics always allow us to find comfort within ourselves, like a refuge from the chaos.
In honor of World Mental Health Day, we invite all APRU students to join our "Share Your Soul-Healing Songs" campaign. We want to hear which songs speak to your soul, lift your spirits, and bring you calmness when you're feeling overwhelmed. It could be a melody that makes you smile, lyrics that resonate deeply, or a rhythm that helps you find your inner peace.
As simple as that – let us know the name of the song that soothes your soul in moments of distress by submitting your entry on or before October 6th, 2023 through our campaign website. Selected entries will be weaved together a playlist to be shared on the VSE website, social media and email newsletters that could be seen by thousands of students and education professionals across the Pacific Rim.
Let's contribute to a collective playlist that spread the healing power in our entire VSE community!
Terms and Conditions
Participation in this campaign is limited to current students of APRU member universities.
Entries should be made through the designated webform for this campaign.
By submitting an entry through this campaign's webform, the entrant agrees to share the submitted entry with the APRU Virtual Student Exchange Program. The submitted materials may be published on VSE website, social media, email newsletters and other promotional channels.
In case of dispute, the VSE Central Office shall have the absolute right of final decision.