Courses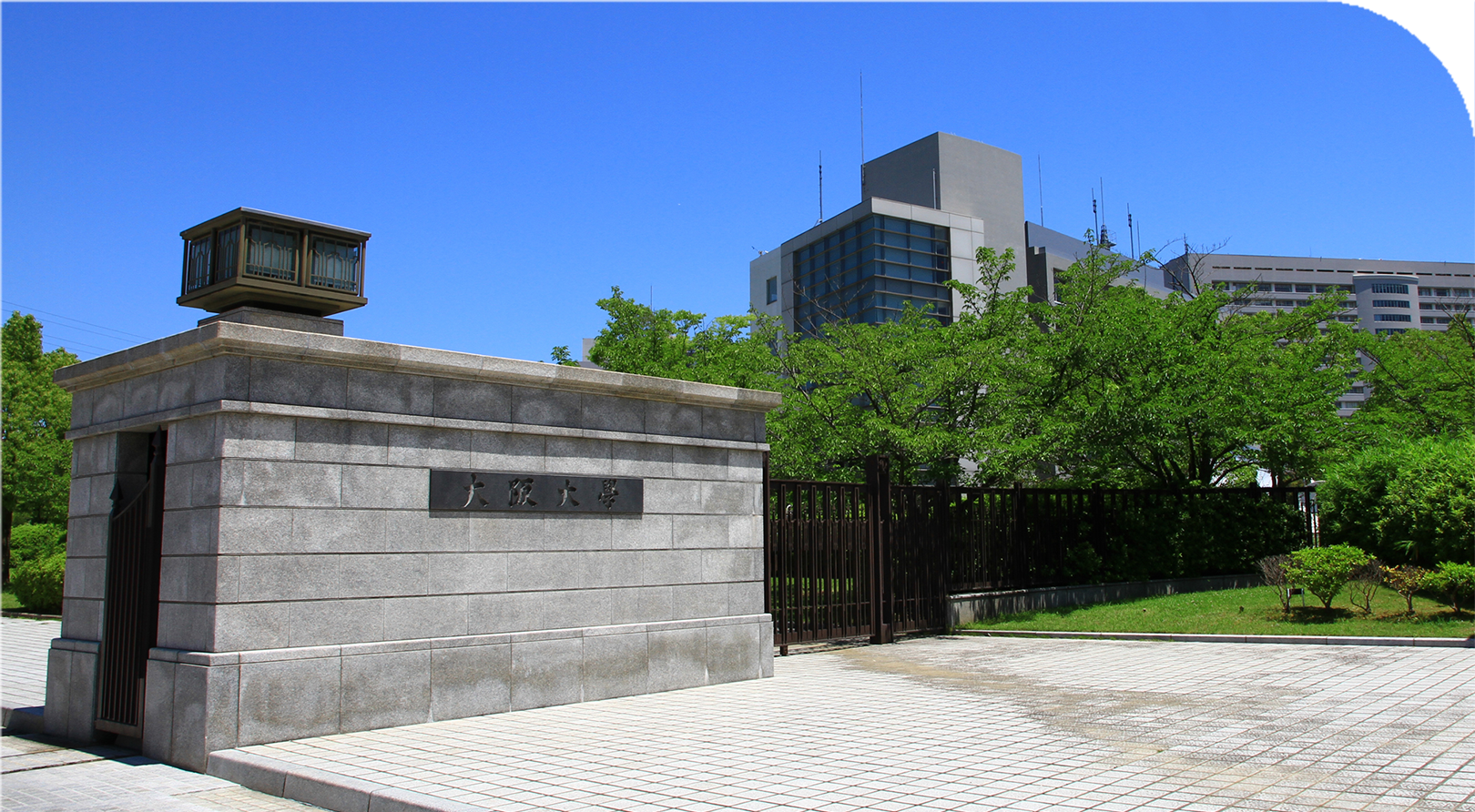 Osaka University
Osaka, Japan
Osaka University is committed to contributing to global society through the upholding of its motto, "Live Locally, Grow Globally." It prides itself in successfully conducting research and educating the next generation of scholars in a multitude of disciplines ranging from humanities, social sciences, medicine, dentistry and pharmaceutical science, to life and engineering sciences.
Osaka University was founded as Japan's sixth national university in 1931 and has evolved into one of the country's most prominent institutions. As part of the efforts to strengthen international activities, Osaka University opened four overseas offices. They are the North American Center for Academic Initiatives in San Francisco, USA, in 2004, European Center for Academic Initiatives in Groningen, The Netherlands, in 2005, ASEAN Center for Academic Initiatives in Bangkok, Thailand, in 2006 and East Asian Center for Academic Initiatives in Shanghai, China, in 2010.
Furthermore, Osaka University's strong education and research capacities were enhanced by merging with the former Osaka University of Foreign Studies in 2007, creating a synergy to improve international cooperation and research on global issues. We also established a new center for international cooperation named the "Global Collaboration Center" in 2007. It aims to draw strength from networks, both local and international, cooperating with the Japan International Cooperation Agency (JICA), the National Museum of Ethnology as well as other government and international organizations, agencies, industries. We hope that it provides a new mechanism for inter-university collaboration.
Website: www.osaka-u.ac.jp/en

Course offerings for commencement in August/September 2020
Application Closed
Number of Credits
This course will be open to APRU VSE students as a non-credit academic course. APRU VSE students will have observer status and will participate in all class activities. They will not be graded and will not be issued with transcripts or a certficate of completion.
Offering Department
Center for the Study of Co*Design
Course Teacher
Brendan F.D. Barrett, Osaka University
Co-teachers: Prof. Makena Coffman, University of Hawaii; Prof. Hiroshi Ohta, Waseda University; Prof. Felipe Sandoval, Tsukuba University; Prof. Faainu Latu, National University of Samoa
Language of Instruction
English
First Day of Class
Oct 2, 2020
Last Day of Class
Jan 22, 2021
Course Component
Interactive sessions delivered via Zoom
Mode of Teaching
Synchronous
Meeting Time
Fri 1300-1430
Time Zone
Japan Standard Time (UTC+9)
Restrictions
-
Course Description
Students are introduced to the science of climate change and its impacts on the Asia Pacific region. They apply their learning through the examination of decarbonization strategies for low carbon cities in the region and explore a range of issues including the impact of sea level rise, the transition to renewable energy and climate change adaptation. This course connects faculty and students via Zoom at Osaka University, Tsukuba University, Waseda University, the University of Hawaii and National University of Samoa.
Course Outline
English
Course enrollment is subject to final approval from your home university and the course offering university. Please contact the
APRU VSE Coordinator
of your home university for credit transfer information.