Latest Updates
Applications for regular term academic courses with starting dates from January to June 2023 at VSE Season 2, 2022-23 is now OPEN! Head to the Academics section for the list of participating universities and the courses available. APPLY NOW!
Give feedback on your VSE experience to win gifts and prizes! If you are a participant of one or more of the following VSE study periods (Season 2, 2021-22, Season 3, 2021-22 and/or Season 1, 2022-2), you are invited to complete the VSE Student Experience Questionnaire!
Thank you for the overwhelming response to the virtual APRU SDG Education for Global Citizenship – APRU SDG4GC program! Application has been closed.
Thank you for participating in our Earth Day 2022 Creative Challenge! Check out the winning and featured entries here!
ACADEMIC COURSES
Online, credit and non-credit bearing undergraduate courses from leading universities. Taught by experts across diverse disciplines, they bring knowledge and ideas together from different cultural and geographical perspectives.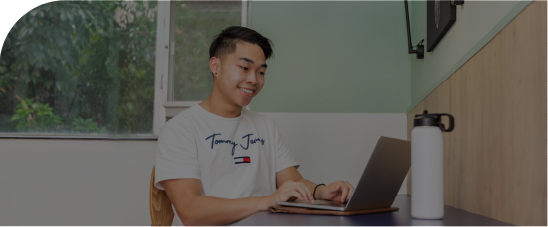 CO-CURRICULAR PROGRAMS
Learn with experts and work with peers from around the world in programs for cultural immersion, global leadership, career planning, and social community engagement.